Find The Perfect Fit
Shaped Fit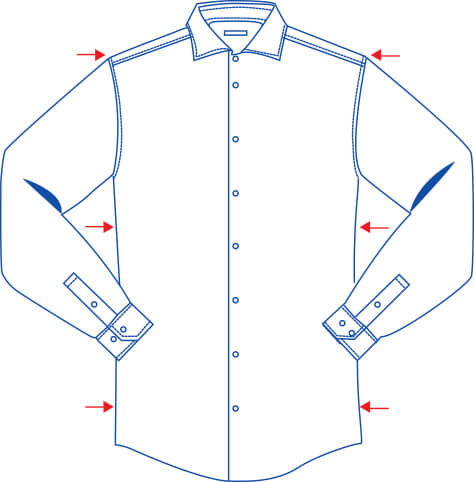 A leaner silhouette that is tappered to the body.
Bugatchi's Shaped Fit shirts are slimmer for a leaner
body shape. Slightly tappered at the waist with slimmer
sleeves, these shirts have a neat, well-balanced silhouette.
1. Tapered torso and waist
2. Slightly narrower long-sleeves
3. Form flattering for a trim look
Classic Fit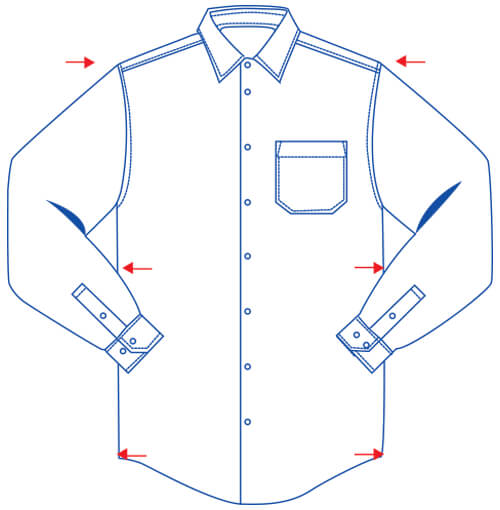 A regular size, and wider fit that is more comfortable
The Classic Fit shirt is a traditional fit that is roomier over
the chest and waist area creating a comfortable wearing
experience, ideal for those who want more space in their shirt.
1. Generous dimensions on shoulders
2. Girth around torso is wider
3. Roomier arm holes sleeves, collar area
Have questions about selecting the right fit? Please do not hesitate to contact us